KALEIDO Sniper M2 STANDARD Coffee Roaster 50-400g Electric Coffee Roasting Machine Commercial Household Coffee Bean Roaster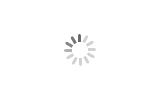 KALEIDO Sniper M2 STANDARD Coffee Roaster 50-400g Electric Coffee Roasting Machine Commercial Household Coffee Bean Roaster
Kaleido

China

3-10days

100 sets /day
Brand: Kaleido
Type: M2 Standard
Controller: 7" Smart Touch Screen Panel
Operation System: Kaleido system (manual & automatic roasting modes) on Full touch screen operational panel
Connection: USB
Intelligent function: Copy, modify, and share roasting curves & ROR
Heating capacity: 1600W(Universal voltage 100V~240V)
Roasting time: 4-10mins
Drum: Stainless steel 304 boiler
Chaff collection: Automatic chaff collection system
Cooling: 2-3 mins
Material content: Stainless steel 60%, Aluminum 38%, Others 2%
Product size: L450*W250*H360mm (Packing size: 550*320*430mm)
Net weight: 12.5KG (27.6lbs) + Packing weight: 21KG (46.3lbs)
KALEIDO Sniper M2 STANDARD Coffee Roaster 50-400g Electric Coffee Roasting Machine Commercial Household Coffee Bean Roaster
*Shipping: About 7 days by express
Electric Heating System - Uses an independent cooling system to cool the surface of the heating tube quickly in 2-3 minutes. This allows you to roast coffee beans evenly and consistently, ensuring that each batch of coffee is perfectly roasted.

Temperature Profile Record - With its real-time temperature profiling, you can see the effect of curve changes on the coffee's flavor. You can also set up a roasting schedule and execute it flawlessly, without worrying about operational errors.

Sampler for Sync-Observation - Patented, horizontal sampler that makes it easy to pick up beans and monitor the roasting effect. The optimal capacity for a single roast is 50-300g, with a maximum of 400g.

Automatic Chaff Collection - Patented chaff collection that effectively avoids dirt accumulation and clogging of the chaff. Easy to clean with the drawer in the roaster.

High RPM & Low Smoke Emission - Designed to maximize the reduction of smoke emissions. It features a high-speed drum and a built-in smoke extraction system.

--- Yes, we a manufacturer, located in Wuhan China.
...more